Description
KNOUT XL RGB

Complete your setup with the Knout RGB XL mat and give your movements the most precision, safety and speed possible thanks to its large sliding surface, and create a full-blown gaming atmosphere thanks to its lighting effects and vivid colors.
Non-slip rubber base
Heat-treated surface
6 fixed colors lighting and 3 RGB effects
Large size (900 x 350 x 3 mm)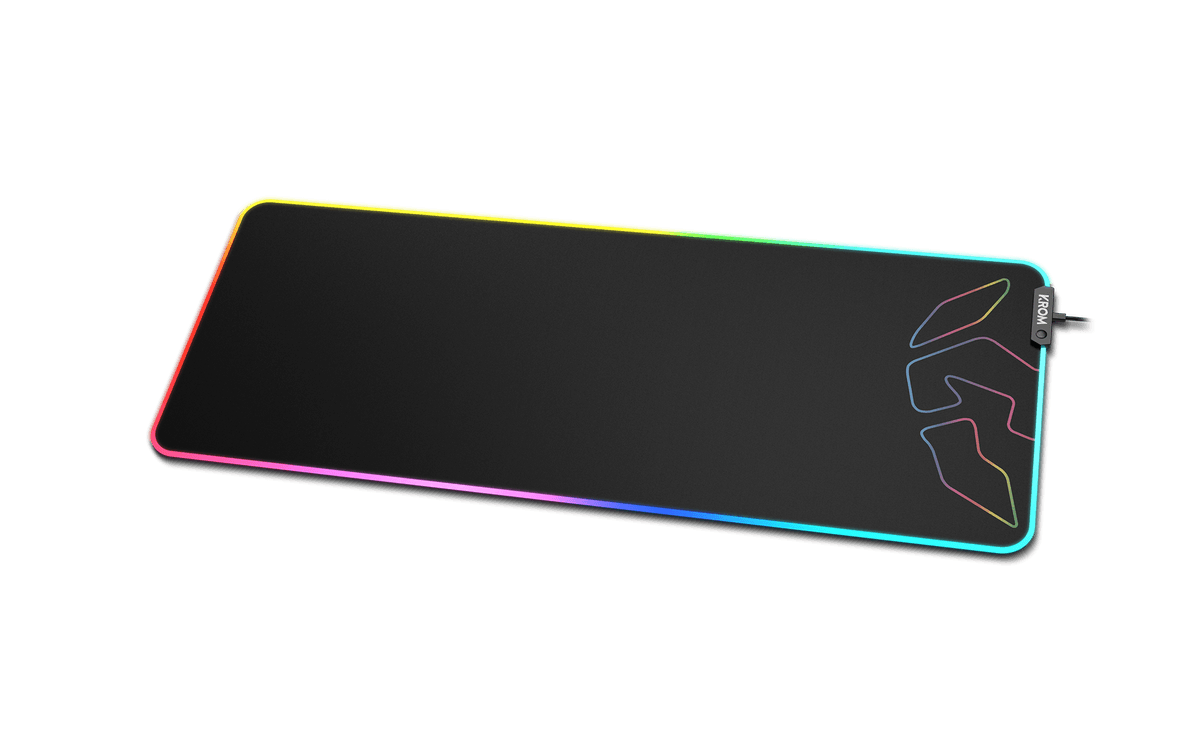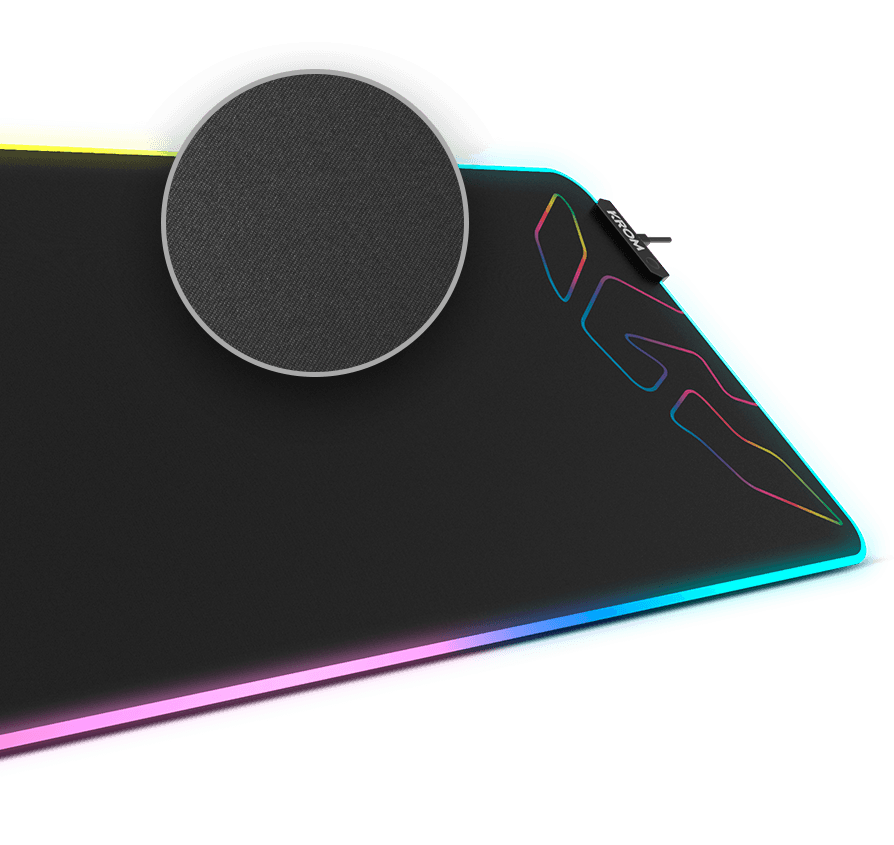 Unbeatable Glide


Knout XL RGB features a large heat-treated surface area (900mm x 350mm) which brings smoothness and an outstanding touch, offering you the necessary range for wide and fast sliding in both optical and laser mouses.

Its thickness (only 3mm) provides you with the necessary cushioning without losing lightness and offers you stability and adhesion while itself remaining motionless, even with the most abrupt movements.
Light Up Every Battle

The edges of the Knout RGB XL mat feature RGB LED strips, from which up to 6.8 million colors are projected so you can enjoy an authentic visual spectacle of effects and colors while immersed in the adrenaline of the game.

Choose between 6 fixed colors and 3 modes (Breathing, Sparking and Spectrum) with just one click.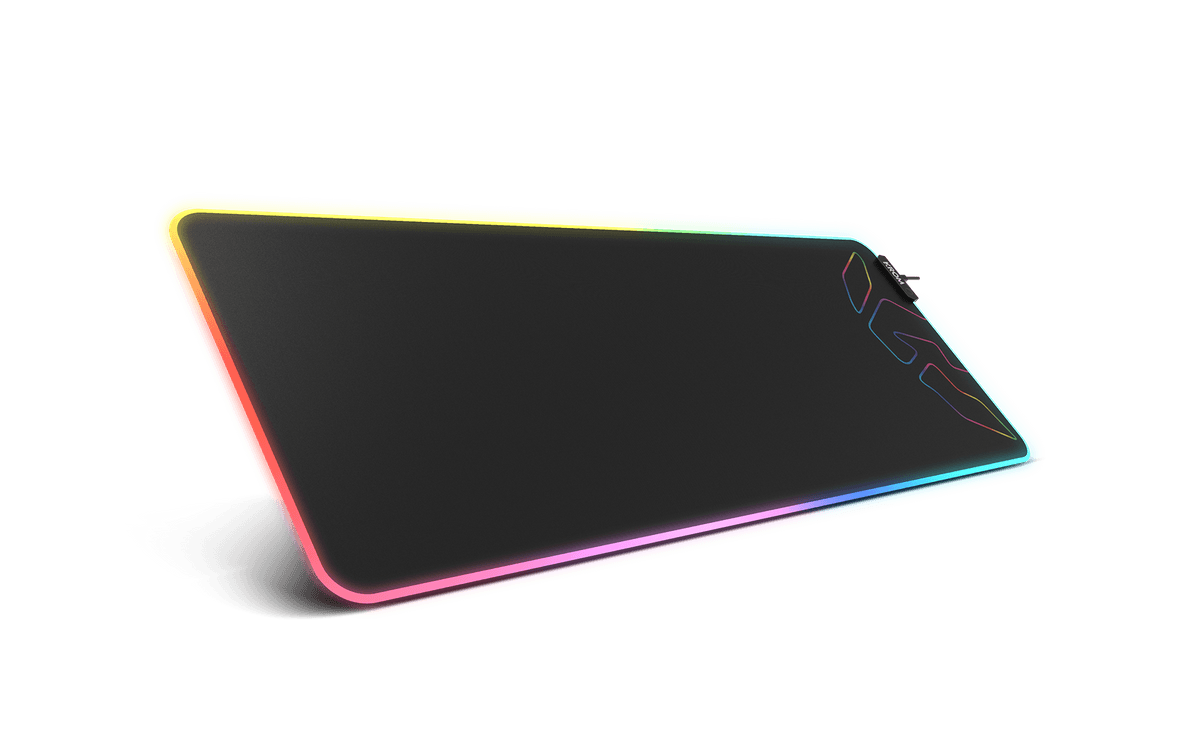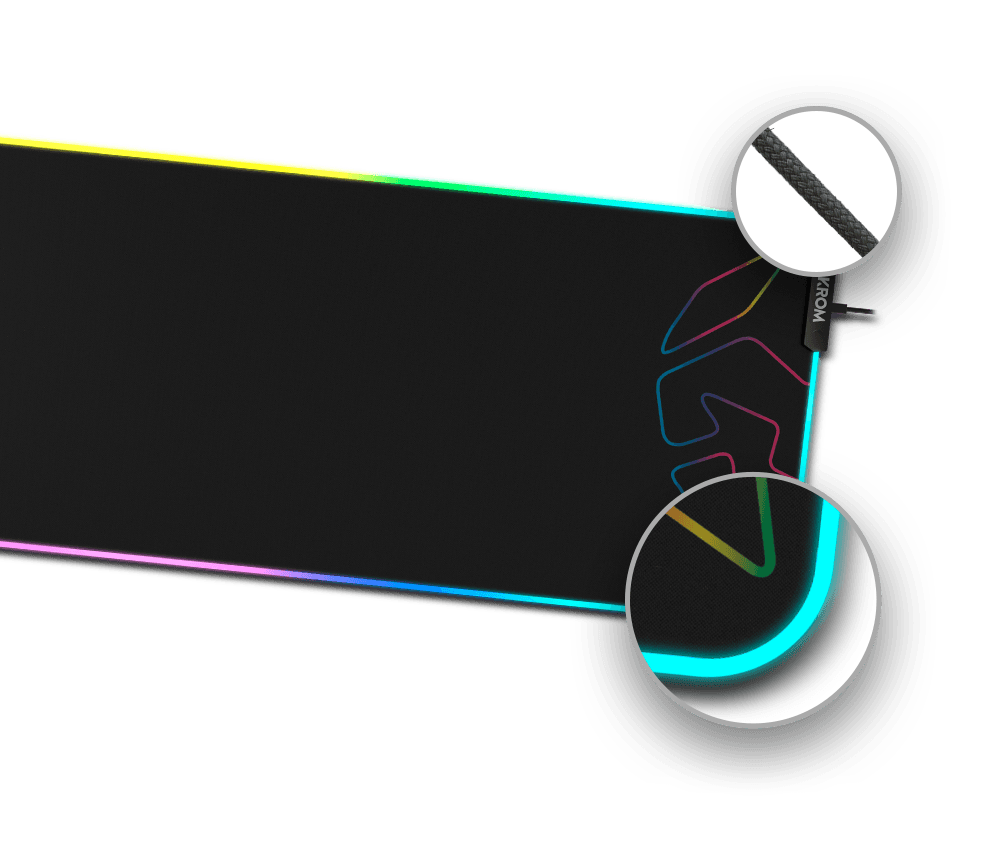 Your Strategy, Your Movements

Enjoy great speed and precision in your movements, in addition to an excellent glide in both optical and laser mouses, with the Knout RGB XL mat, the perfect ally for any competitive discipline.

It comes with a removable USB cable of 2 meters in length that guarantees excellent durability and resistance to friction. In addition, the sides of the mat are reinforced so you can enjoy your gaming mousemat for a long time.