Description
Nintendo Switch Lite Limited Edition Zacian and Zamazenta
The newest addition to the Nintendo Switch family is the Nintendo Switch Lite Limited Edition Zacian and Zamazenta, the console that will allow you to enjoy all Nintendo Switch games everywhere. Suitable for very active people, it is a very powerful and very fun game console, which will be your biggest ally on the bus, college and in your free time. Stay here to discover more!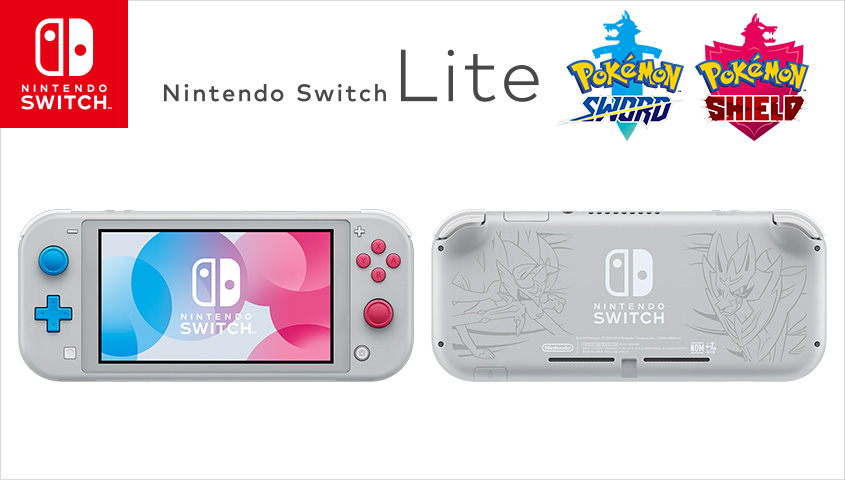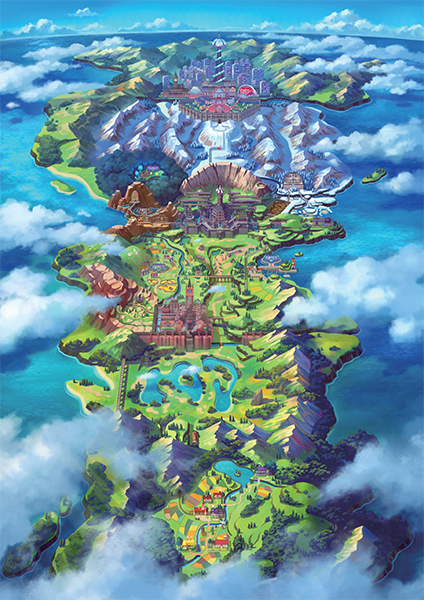 Come To The Region Of Galar
This limited edition commemorates the launch of the Pokémon Sword and Pokémon Shield games. It features a light grey colour with fuchsia and blue buttons, the distinctive colours of both editions. On the back, you'll see screen-printed images of Zacian and Zamazenta, the two Legendary Pokémon you'll encounter in the Galar region in this latest title in the Pokémon saga. (Games not included)
Enjoy Your Favourite Games Everywhere
The new Nintendo Switch Lite Limited Edition Zacian and Zamazenta allows you to play all Nintendo Switch games that are compatible with the handheld mode. It is perfect for users who prefer to play outside or for those who want to play online or locally in multiplayer mode with family or friends who have a Nintendo Switch console. Since it is a handheld system, it cannot be connected to the TV, but thanks to its big display you won't need it. You will enjoy your favourite games everywhere!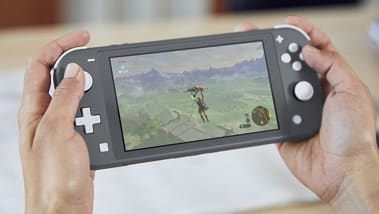 You Can Play All The Games You Want

If a game supports Joy-Con controller features such as HD Vibration, Infrared Motion Camera, and Motion Sensors, certain features of the game will not be available if only the Nintendo Switch Lite system is used. In that case, Joy-Con controllers (sold separately) are required to enjoy those features. In other words, nothing will stop you, and you will be able to enjoy all the games even if they are not specially designed for this console.
Connect Up To Eight Consoles In Local Multiplayer Games And Lots More Online
The new Nintendo Switch Lite Limited Edition Zacian and Zamazenta allows you to connect up to eight Nintendo Switch or Nintendo Switch Lite systems to play competitive or cooperative games. But if you want to play with more people, you can do it by subscribing to Nintendo Switch Online. You can play with friends or other players around the world, access a constantly growing catalogue of classic NES games with added online features. Enjoy the best games at work, in class, or everywhere else thanks to the new Nintendo Switch Lite Limited Edition Zacian and Zamazenta.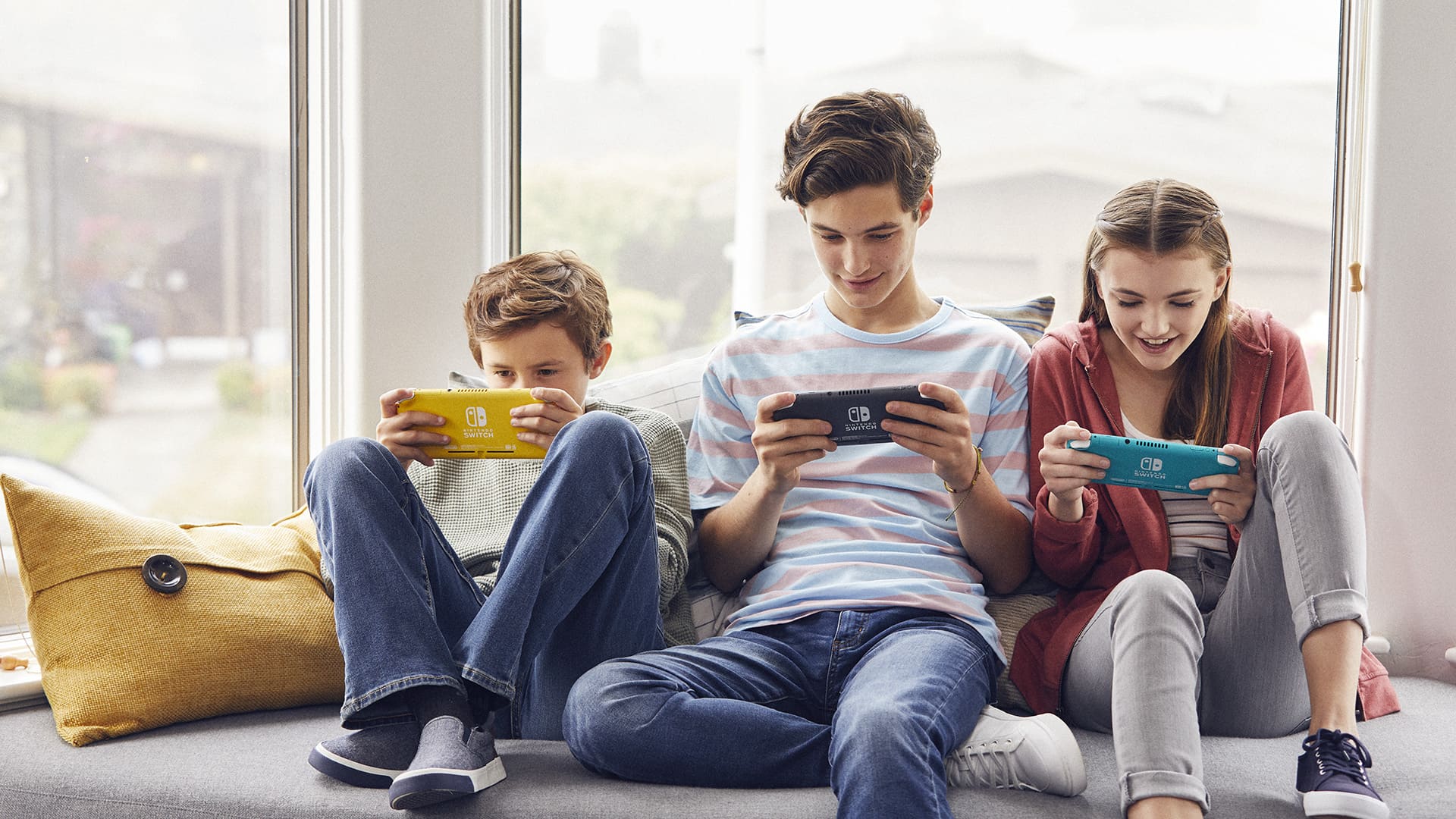 Features:
Tailored to players who are always moving

.

 Easy to carry, compact and lightweight, with built-in controls

Compatible with handheld mode. You can play all Nintendo Switch programmes that are compatible with the Handheld Mode. Take your games with you everywhere!
Local and online multiplayer. You could play with up to eight Nintendo Switch or Switch Lite in local multiplayer. Or you can subscribe to Nintendo Switch Online to play with players from around the world.
All the features of Nintendo Switch. Just like the original Nintendo Switch, with this system you will be able to play everywhere.
Technical specifications:
Brand: Nintendo
Model: Switch Lite Limited Edition Zacian and Zamazeta
Screen

5.5 inch LCD capacitive touch screen
1280x720 resolution

Processor: Tegra NVIDIA
Storage capacity: 32GB
Connections

WiFi: IEEE 802.11 a / b / g / n / ac
Bluetooth v4.1
NFC
USB Type-C

Sensors

Accelerometer
Gyroscopic
Stereo speakers
Compatible with microSD, microSDHC and microSDXC memory cards

Battery:

Type: lithium ion.
3570 mAh capacity
Duration: up to 6 hours (depending on the program)
Charging time: up to 3 hours

Dimensions and weight:

Size: 9.11 x 20.8 x 1.39 cm
Weight: 275 gr
Gray
Package content
1 x Nintendo Switch Lite Limited Edition Zacian and Zamazenta
1 x Charger
1 x Charging Cable
Payment & Security
Your payment information is processed securely. We do not store credit card details nor have access to your credit card information.