Description
Why to buy PlayStation 4 Slim 500GB Mega Pack Bundle With 3 Games (Spider Man + Uncharted 1/2/3 Collections + Ratchet & Clank) :
With the Sony Playstation 4 Slim , experience incredibly vivid, vibrant colours with breathtaking HDR visuals. It is 30% slimmer, 16% lighter than the original PS4 model. Store your games, apps, screenshots and videos with 1TB. Your Playstation 4 is now slimmer, sleeker and more entertaining.

Unparalleled Control With DualShock 4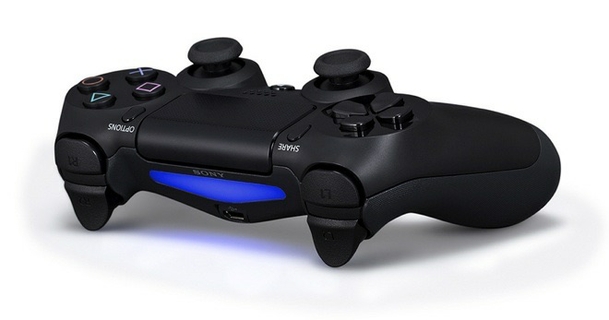 The DUALSHOCK 4 wireless controller has been updated with a new look and feel, including a more visible, colourful light bar to put even more of the game into your hands. It's the most ergonomic, intuitive PlayStation controller Sony Playstation has ever designed.
Spider Man
This isn't the Spider-Man you've met or ever seen before. This is an experienced Peter Parker who's more masterful at fighting big crime in New York City. At the same time, he's struggling to balance his chaotic personal life and career while the fate of Marvel's New York rest upon his shoulders.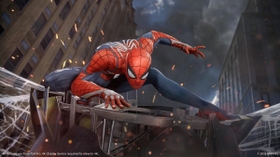 Uncharted 1/2/3 Collections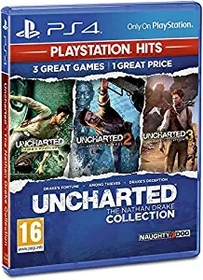 From the groundbreaking storytellers at Naughty Dog, comes the genre-defining epic that revolutionized adventure storytelling, rebuilt by Bluepoint Games with the power of the PS4 system. Experience one of the most revered game series of all time as you follow the perilous journey of Nathan Drake across the globe, from humble beginnings to extraordinary discoveries. Meet an unforgettable cast of characters as Drake puts life and friendship on the line in a race against ruthless enemies to uncover unimaginable treasure. UNCHARTED: The Nathan Drake Collection includes the singleplayer campaigns for UNCHARTED: Drake's Fortune, UNCHARTED 2: Among Thieves, and UNCHARTED 3: Drake's Deception. Unparalleled Story - Play as Nathan Drake across a trilogy of thrilling, white-knuckle adventures. Experience Drake's relationships with those closest to him, as he struggles to balance adventure and family. New Trophies - Brand-new trophies created exclusively for UNCHARTED's debut on the PS4 system. Photo Mode - Freeze gameplay at any time and take control of the camera to capture your most memorable moments from the trilogy to share with friends directly from your PS4 system. Utilize graphical filters, camera controls, and other options to customize your shot.
Ratchet & Clank
Ratchet & Clank blasts onto PlayStation 4 for the first time, with a new game based on elements from the original Ratchet & Clank (PS2). Ratchet & Clank (PS4) re-imagines the characters' origin stories and modernizes the original gameplay. Featuring all-new boss fights, several new planets, new flight sequences, and much more – with completely new visuals constructed to take advantage of the power of the PS4.