Description
Gameboy Color 22 in 1 Game Cartridge.

Cartridge Colour: Yellow.

Support Save Function.

Compatible With: Gameboy Advance/ Gameboy Advance SP/ Gameboy Colour/ Game Cube Player.
Games: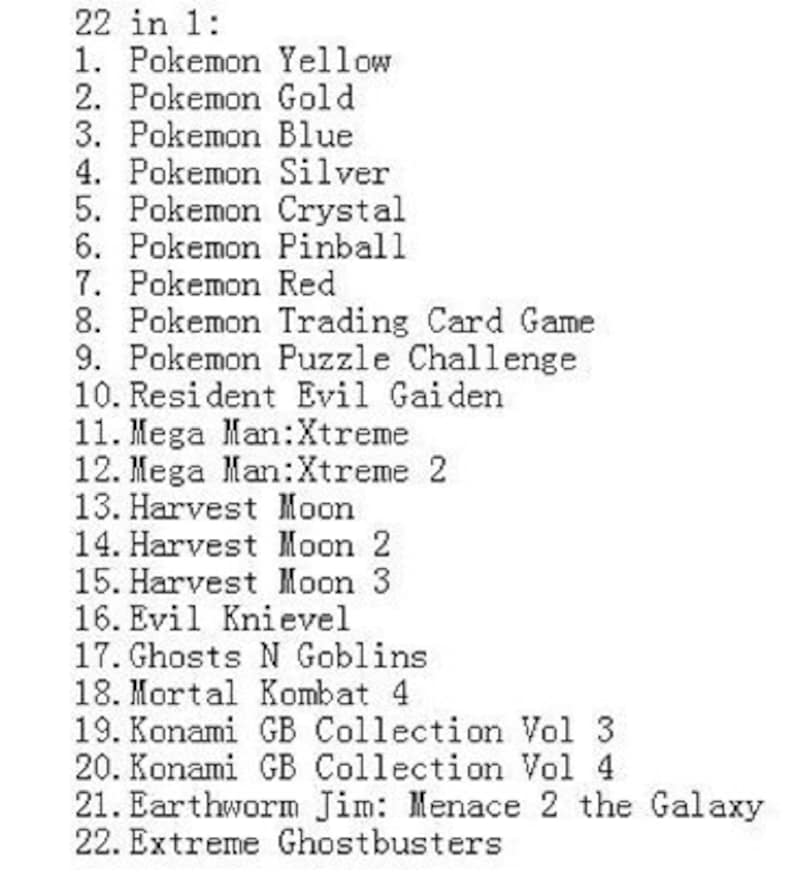 Payment & Security
Your payment information is processed securely. We do not store credit card details nor have access to your credit card information.