Description
We're pleased to share that the DualSense Edge wireless controller – the first ever ultra-customizable controller developed by PlayStation. Built with high performance and personalization in mind, the DualSense Edge wireless controller for PS5 invites you to craft your own unique gaming experiences through custom controls tailored to your playstyle.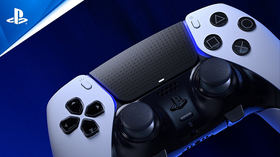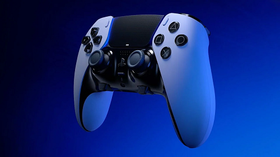 The DualSense Edge wireless controller features a host of hardware and software-based personalization options, including button remapping, the ability to fine-tune stick sensitivity and triggers, options to swap between multiple control profiles, and a unique on-controller user interface. It also sports the signature comfort and immersive features of the DualSense wireless controller, like haptic feedback and adaptive triggers.
What's Included
You can make the DualSense Edge wireless controller uniquely yours with the included three changeable sets of stick caps and two changeable sets of back buttons. Everything will come bundled in the included carrying case, and you can even charge the controller via USB connection while it's stored in the case to make sure you're always ready for your next play session.